In this issue
Eqonex: Exit strategyHuobi: No saleTaiwan: Digital defense
From the Editor's Desk
Dear Reader,
What's on your list of must-have accessories for the upcoming fall season? If a 30ETH (US$58,556) Tiffany CryptoPunks pendant tops your list, you're not thinking big enough.
The most influential players in the crypto space aren't looking for baubles — they're buying up bigger trophies like nobody's business, and in their sights are struggling crypto companies.
One of the most talked-about people in the crypto asset shopping universe is, of course, FTX founder Sam Bankman-Fried. SBF, as he's widely known, has been in the spotlight again recently thanks to a report that his crypto exchange — one of the world's biggest, and whose holdings are only getting bigger — was among the rumored buyers of a majority stake in China-founded exchange Huobi.
Huobi has since strenuously denied that report, but the affair serves to underline the acquisitive attitude of the crypto winter's survivors in the currently consolidating market.
Speaking of survivors, Singapore-headquartered blockchain firm Eqonex has shuttered its exchange business, presumably to avoid becoming a casualty of the chill that has swept through the industry.
Running an exchange isn't cheap, and doing so during an extended period of falling trading volumes, slumping values and cutthroat competition seems to have been a sufficiently unrewarding prospect to prompt Eqonex's management to amputate a limb to save their patient's life.
On the face of it, it's a discouraging development, but in the current context, it's also a welcome recognition by a digital asset company of its own vulnerability to forces bigger than it can control. As such, it's another sign, amid the growing pains of the space, that maturity may in some parts of it be in short supply, but that it is increasing.
And that's not something you can just hang around your neck.
Until the next time,
Angie Lau,Founder and Editor-in-ChiefForkast
1. Margin call
By the numbers: Eqonex — over 5000% increase in Google search volume.
Digital asset financial services firm Eqonex has announced that it would shut down its cryptocurrency exchange arm, making it the latest in a growing line of businesses leaving the exchange market as the crypto winter drags on.
The Nasdaq-listed company will close its crypto exchange platform to trading by Aug. 22, and it will give users until Sept. 14 to withdraw their assets, according to a company announcement this week.Eqonex said its move to exit the crowded crypto exchange market, in which close to 300 spot exchanges operate in intense competition, was prompted by low margins and the need for significant technological capabilities to run a business in which trading volumes had fallen."Recent extreme market volatility and declining trading volumes have added to the headwinds being felt by exchange operators," Eqonex Chief Executive Jonathan Farnell said in the announcement. "We don't see value in continuing to bear the costs of operating an exchange during what may be a prolonged market downturn." Eqonex plans to redirect its resources to its digital asset custody and management business, which the company expects to "offer the most potential for revenue growth and long-term financial sustainability." Digivault, Eqonex's custody business, is the first custody partner of Poundtoken.io, a regulated and British pound-backed stablecoin.Crypto trading volumes last month dropped to an 18-month low, and exchanges are feeling the chill. Coinbase, the U.S.'s largest crypto exchange, in May reported a 27% drop in revenue from the previous year, and last month it announced an 18% cut in its workforce that is expected to result in about 1,100 people losing their jobs.
Forkast.Insights | What does it mean?
The crypto winter has hit exchanges particularly hard. Although Eqonex was among the smaller exchange operators, bigger companies have also suffered. Coinbase suffered a 30% decline in trading volume between the first and second quarters of 2022 alone, according to a shareholder letter, and it posted a net loss of US$1.1 billion during the second quarter, dramatically up from a US$430 million loss in the first quarter.
Binance had to suspend Bitcoin withdrawals earlier this year as investors tried to pull out record sums, and decentralized finance traders are actively pushing exchanges to their limits in a quest for liquidation bonuses.
But the bigger and more worrying trend is how little actual fallback crypto exchanges have in place in the event that they go bust. Neither Coinbase, Binance, FTX nor Gate.io — the top four spot exchanges by volume — have safeguards to ringfence customers' funds in the event of a collapse. 
That was discovered the hard way after Canadian exchange QuadrigaCX filed for bankruptcy in 2019, taking US$200 million in customer's money with it. If exchanges want to avoid the sort of runs that have led to the collapse of Terra, Three Arrows Capital and Celsius, providing adequate insolvency protection should be high on the list for all awaiting the crypto thaw. 
2. Unreal deal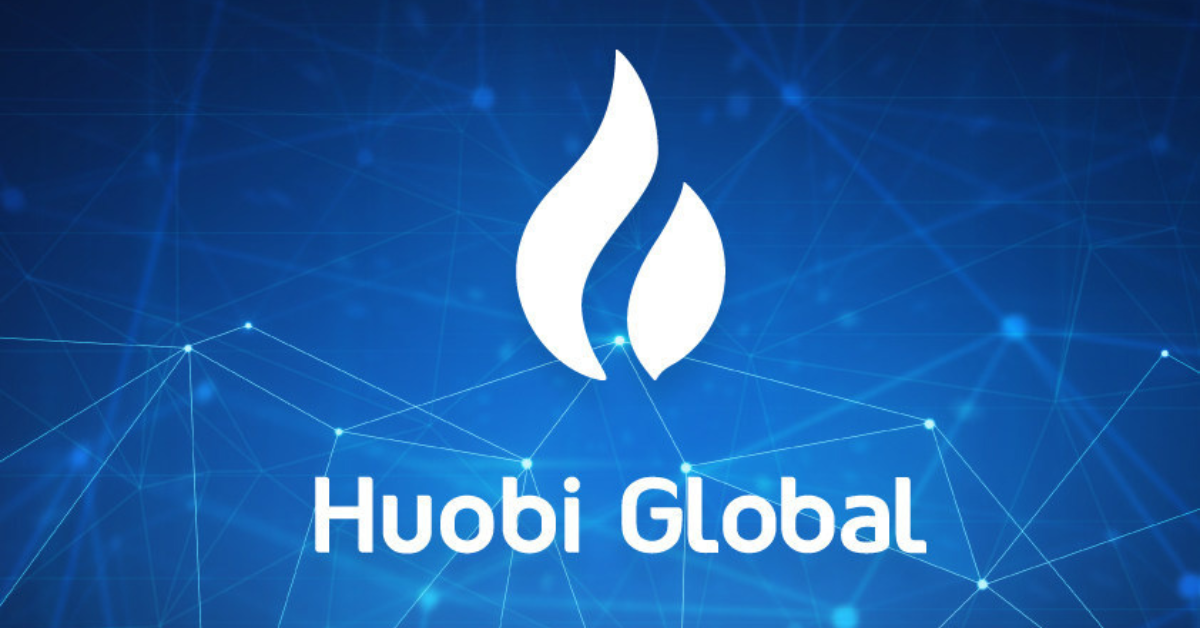 By the numbers: Huobi — over 5000% increase in Google search volume.
China-founded crypto exchange Huobi Global has denied a report that its founder, Leon Li, is seeking to sell his majority stake in the company. 
Li had been said by Bloomberg to be in talks with a number of parties over the potential sale of his approximately 60% stake in Huobi, in a deal worth up to US$3 billion that might have been one of the biggest in the crypto industry.But Sun immediately denied any involvement in talks about the sale. FTX has declined to comment on the Bloomberg report.According to Bloomberg, discussions of the purported stake sale were confirmed by a Huobi spokesperson who said in an emailed statement: "[Li] hopes that the new shareholders will be more powerful and resourceful, and that they will value the Huobi brand and invest more capital and energy to drive the growth of Huobi." The spokesperson apparently did not provide further details.Founded in China in 2013, Huobi has retreated from the mainland since Beijing's successive crackdowns on crypto, which is now outlawed. The company is now based in the Seychelles and seeking to expand its business in Hong Kong, Singapore and other jurisdictions. Huobi Token, the exchange's native token, soared more than 25% within hours of the Bloomberg report, reaching as much as US$5.56 on Aug. 13. The token was trading at US$5.23 as of midweek Asia time, according to CoinMarketCap.
Forkast.Insights | What does it mean?
When organic growth stops, markets typically enter a consolidation phase as bigger players snap up smaller ones. Although the rumors surrounding Huobi's stake sale have been denied, they come at a time when market growth for crypto exchanges has all but dried up.
Huobi, once a top-rank exchange in Asia, has struggled to deliver significant growth since China made cryptocurrency transactions illegal last year. It has lost ground to Coinbase and Binance, and languishes in ninth place ranked by trading volume. At the time of writing, Binance's 24-hour volume was 20 times that of Huobi. Unsurprisingly, the suitors rumored to be in talks over Huobi have all bought exchanges in the past.  
FTX founder and Chief Executive Sam Bankman-Fried is currently around halfway through a US$1 billion spending spree. Meanwhile, Tron's Justin Sun bought Poloniex in 2019 and has since made several sizable investments in other companies. 
While it remains to be seen if anything will come of the rumors swirling around Huobi, the whiff of a deal signifies a change in the broader crypto market. 
Merger and acquisition activity is on the rise. In the first six months of 2022, 92 crypto M&A deals were completed, surpassing a previous record set in 2021, according to data from M&A advisory firm Architect Partners. 
If the rumors turn out to be true, the Huobi stake sale will be one of the biggest deals in crypto history. With the crypto winter dragging on, consolidations are one way to survive and show growth. 
3. Web3 warfare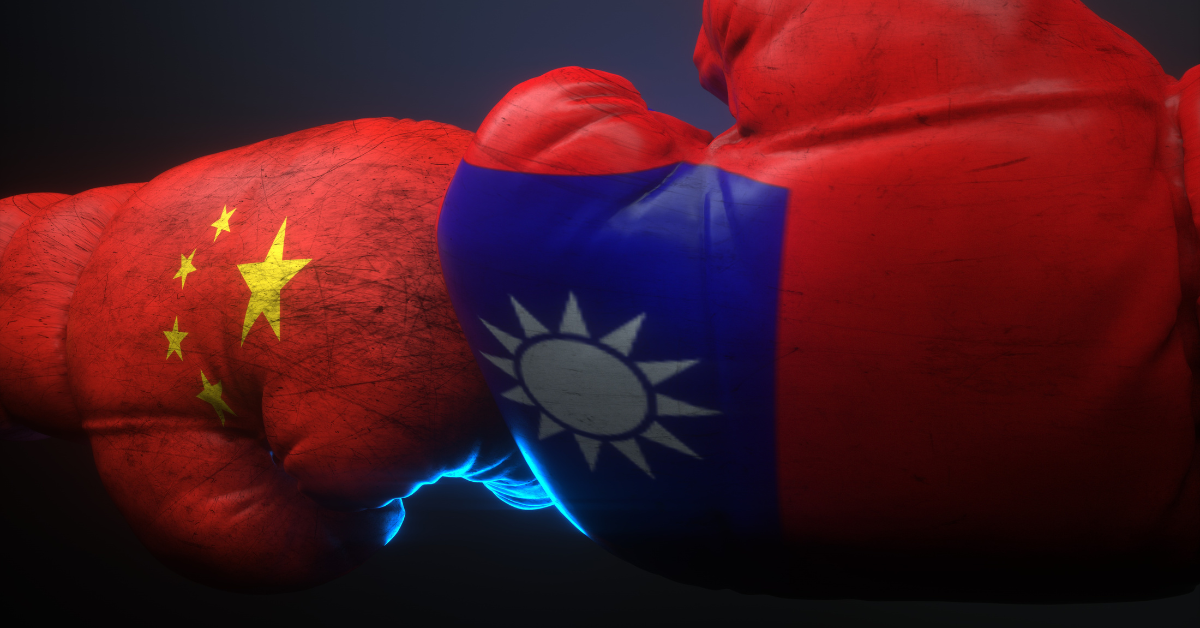 As tensions escalate between China and Taiwan, Taiwan's soon-to-be-launched Ministry of Digital Affairs has adopted InterPlanetary File System (IPFS) technology to boost its cybersecurity capabilities.
The ministry is using the InterPlanetary File System to counter potential cyberattacks by China and other adversaries, according to a report by the South China Morning Post.Designed in 2014, the InterPlanetary File System is a decentralized peer-to-peer network through which users can decentralize the sharing and storage of data by hosting them across a network of nodes. The technology was successfully used in the Spanish region of Catalonia in 2017 to safeguard an independence referendum.When it is officially launched on Aug. 27, Taiwan's Ministry of Digital Affairs will be in charge of all policy and regulation concerning information, telecommunications, communications, information security and the internet on the island.According to Digital Minister Audrey Tang Feng, the ministry launched its website on the day that China's armed forces launched recent military drills, and it has not been successfully attacked so far. "It uses a Web3 structure, which is tied to the global blockchain community and the global Web2 backbone network," Tang told the Liberty Times in an interview.Taiwan has long been targeted by Beijing's cyberattacks, especially following a visit by U.S. House Speaker Nancy Pelosi earlier this month. The magnitude of cyberattacks against Taiwan reached 15,000 gigabits on the day of Pelosi's arrival, 23 times the previous daily record, according to a report by Reuters.
Forkast.Insights | What does it mean?
Audrey Tang Feng has been at the forefront of Taiwan's digital transformation, and now she's using her Web3 know-how to fight against China's cyberattacks.
The information war between China and Taiwan appears to have expanded to the Web3 space, in which decentralized networks such as the InterPlanetary File System have offered a useful means of combating distributed denial-of-service attacks. Tang is working to build the ministry's website on the InterPlanetary File System, which comes with an unusual URL — "ipns://moda.gov.tw" — that feeds snapshots of the site to regular content delivery networks using the HTTPS protocol.
The InterPlanetary File System has also been put to use in the past to get around censorship. For example, in April, many residents of Shanghai uploaded videos and writing onto Matters, a content-sharing platform built with the InterPlanetary File System, during lengthy Covid-19 lockdowns. A user said in a post on Matters: "Indeed, the 25 million people in Shanghai have taught the authorities a Web 3.0 lesson."
Taiwan's technological prowess has never been so important amid the current information war, especially when Beijing has repeatedly reiterated its hopes to convince Taiwan to willingly unite with China. As Taiwan parries China's cyberattacks and sorts out ways to identify misinformation, Web3 and other emerging technologies will undoubtedly play a growing role.